ABOUT
Historical Park of Tea and Uji Town
A platform that connects the town, the people, the history, and the culture of Uji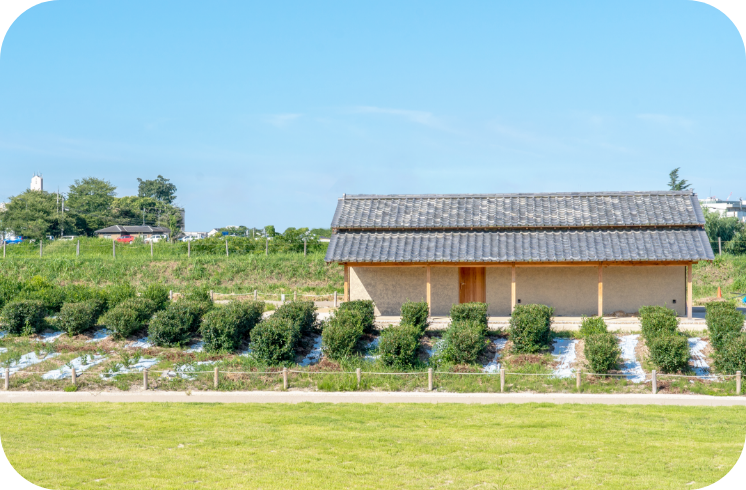 This facility is located on the historical axis that is connected by Uji bashi bridge, the symbol of the town, the remains of the Taiko Tsutsumi Embankment, and the tomb of Prince Todo Kakuro. At this historical cross road of the historical site, our Uji town's community center "Chazuna" including the garden, the public open space, is established. Here you can learn about the historical path of the tea town Uji through exhibitions and videos, and through workshops programs on tea, such as tea picking and making matcha. We will connect the town and the people, the history and the culture in order to communicate the charm of our town in hopes that this center will enhance tourism industory here.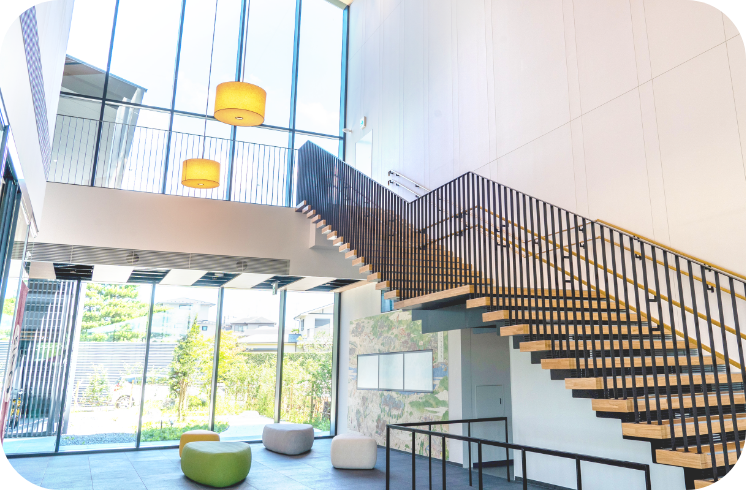 The name Chazuna was created being inspired by an idea of ​​local high school students that Uji's tea will connect many people and its' history as if a strand that conntects objects together.
At Chazuna, business operators and staff centered on local Uji town who are experts in introducing all the highlights of Uji town, including Uji's tea, through experience programs and museums. Please drop by before taking the tour.