About Chazuna
Enjoy experiencing the long and venerable traditions and manners of Uji tea and its' history that have been unfolded in various ways over time.
Tea & Uji Community Center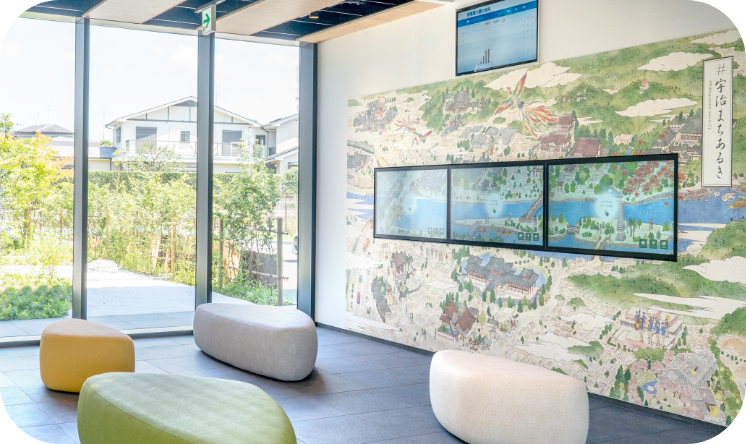 Exploring Zone
The Exploring Zone is a place to learn doffernt walking route to explore the townscape of Uji.
Digital signage "#Uji Machiaruki", an easily operated touch panel, introduces the famous sites and the highlights of the town.
You can download Uji town information to your smartphone for free and enjoy the digital stamp rally!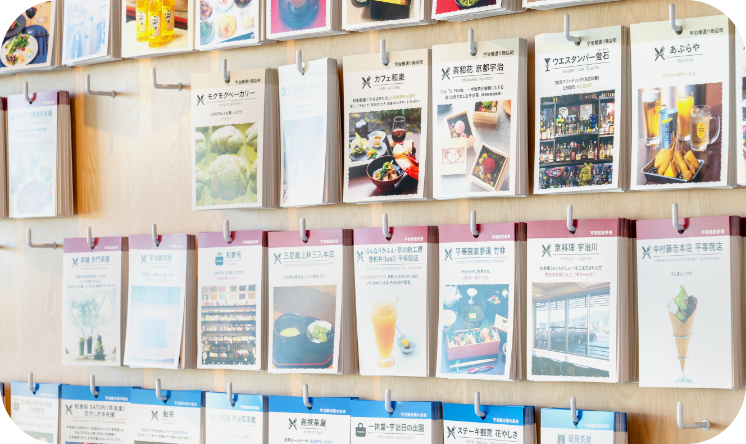 Library Zone
The bulletin board "Uji Machisanpo" is where you can find information on various stores in the five different ares around Chazuna.
With the "Navicard" in one hand, go through the Alley Garden (Tōri Niwa) on the 1st floor, and let's begin! Why don't you go for a tea-filled, historical and cultural walk to Taiko Tsutsumi Embankment, Shukei Tea Garden, Uji River and the town of Uji.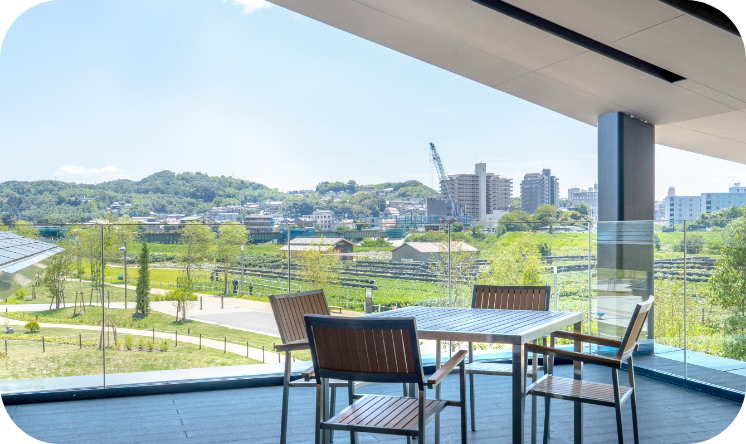 Feel free to access the observation terrace on the 2nd floor.
From the terrace, you can look over the Uji River, the mountains, and the town of Uji.
Tables and chairs are set for you to enjoy a relaxing time in an open space.
Museum
Uji Tea Room (Uji-cha no Ma)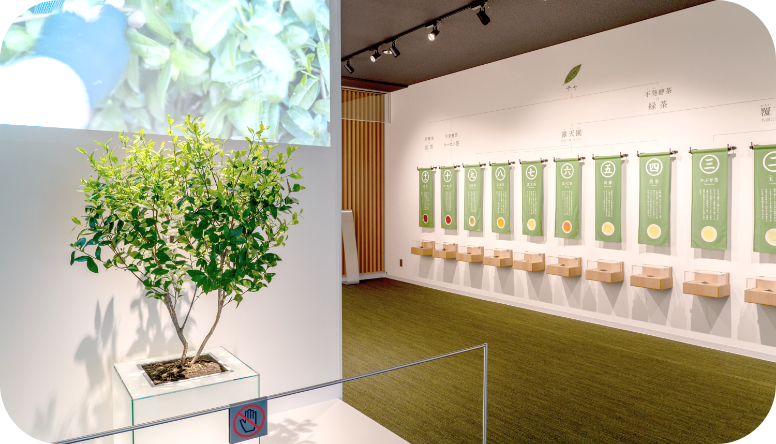 How is tea made?
What's the birth story behind Uji tea?
How is Uji tea made?
What is the difference between Gyokuro and Sencha tea? Is there a special way to make delicious tea? and so on...
Answers to these common questions about tea are introduced in digital exhibitions where you can actually touch and experience the tea.
Full of information that makes you want to drink tea even more!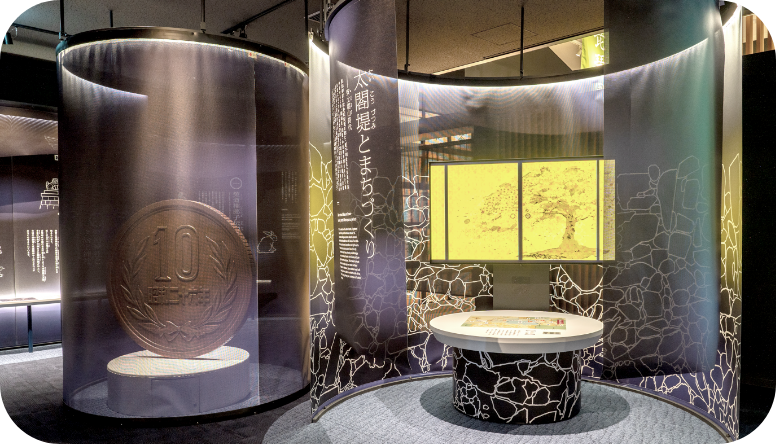 A huge 10-yen coin with the Byodoin Phoenix Hall will welcome you.
What kind of changes did the town of Uji and the Uji River go through over time, and what kind of history do they have?
You can enjoy learning about the town and its history with exciting digital exhibitions.
The huge 4K HDTV digital screen with town scape drawings "Meisho-zue" is a must-see masterpiece!